5 Hot AI Stocks To Watch In The Stock Market This Week
Are These The Best AI Stocks To Buy Right Now?
Even with the stock market today struggling to find direction, investors could be considering tech stocks. In particular, artificial intelligence (AI) stocks would be a notable subsection of the industry now. After all, the use cases and capabilities of modern-day AI are constantly growing. As the name suggests, AI is essentially computer software that can learn and develop over time via machine learning. Not only does this provide organizations with more comprehensive solutions to complex problems, but it also gets better over time.
Given the relevance and demand for AI-related services now, AI companies continue to expand their operations. We could look at the likes of Alphabet (NASDAQ: GOOGL) subsidiary Google, and C3.Ai (NYSE: AI). On one hand, Google is now planning to purchase a $2.1 billion New York City office building. This would mark Google's largest office outside of California, according to CFGO Ruth Porat. On the other hand, C3.Ai announced the general availability of its customer relationship management (CRM) solution. The company's CRM offerings are now integrated into Microsoft (NASDAQ: MSFT) Dynamics, Veeva (NYSE: VEEV), and ServiceNow (NYSE: NOW). With all this in mind, will you be keeping an eye on these top AI stocks in the stock market now?
Top AI Stocks For Your September 2021 Watchlist
Amazon.com Inc.
Amazon is a multinational tech company that focuses on e-commerce and artificial intelligence. In brief, its Amazon Web Services (AWS) provides on-demand cloud computing platforms and APIs to individuals, companies, and governments. Furthermore, AWS's virtual computers emulate most of the attributes of real computers. It also offers the most complete set of machine learning and artificial intelligence services to meet customer business needs.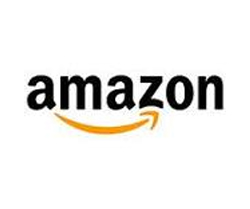 Today, Amazon announced a partnership with Helbiz Media (NASDAQ: HLBZ) to broadcast Helbiz Live contents and the entire Italian Serie B Championship on all devices and TVs equipped with Amazon Prime Video Channels throughout Italy. The move has sent HLBZ stock upwards by over 170% on today's opening bell. On Monday, the company also opened its first fulfillment center in North Dakota.
With that, employees have started work within the new one million-plus square foot facility on Sunday, September 19. The fulfillment center will no doubt help expand the company's logistics in the midwestern U.S. All things considered, is AMZN stock a top stock to watch right now?
[Read More] What Stocks To Buy Today? 5 Tech Stocks To Watch
International Business Machines Corporation
International Business Machines (IBM) is an AI company whose portfolio of business-ready tools and applications is designed to reduce the costs and hurdles of AI adoption while optimizing outcomes and responsible use of AI. The company's Cloud Paks will allow developers and data managers to quickly build new cloud-native applications and also modernize and extend the AI capabilities of IBM Watson into their businesses in a consistent manner across multiple clouds.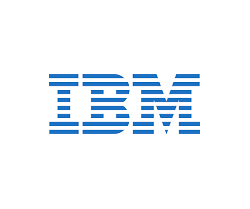 Today, the company announced that together with Airspan Networks, they will collaborate on the launch of a 5G-enabled Open RAN testbed across the IBM Watson IoT Center in Germany and IBM's Global Industry Solutions Center in France to showcase long-distance control over 5G-enabled edge computing.
This would help accelerate the adoption of Open RAN technology and its ecosystem incorporating IBM's leading global hybrid and AI orchestration services. With this piece of information, will you add IBM stock to your watchlist?
Salesforce Inc.
Next up, we have Salesforce, a cloud-based software company with headquarters in California. In essence, the company provides customer relationship management service and also provides a complementary suite of enterprise applications focused on customer service, marketing automation, and analytics. Its AI service is dubbed the Salesforce Einstein. Salesforce Einstein is a layer of intelligence within the Lightning Platform that brings powerful AI technologies to everyone.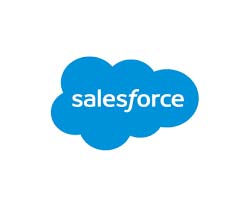 Today, the company announced Health Cloud 2.0 technology, designed to empower businesses and governments to deliver better health and safety for their employees and communities. This comes as the focus is now shifted to ensuring health, safety, and effective business operation in the new normal.
"Every company is eager to be together safely with their customers, prospects, employees, and partners as they look to get back to growth and combat digital fatigue," said Sarah Franklin, President, and Chief Marketing Officer, Salesforce. "We built Dreampass, powered by Health Cloud 2.0, to bring our community together safely in San Francisco for a special in-person experience unlike anything else in the world." For these reasons, is CRM stock worth adding to your portfolio today?
[Read More] Top Stocks To Buy Now? 4 Renewable Energy Stocks For Your Watchlist
Upstart Holdings Inc.
Following that, we will be taking a look at Upstart Holdings. For the most part, Upstart is a consumer lending company. Through its AI lending platform, the company partners with banks and credit unions to service consumers. Notably, Upstart evaluates consumers by non-traditional variables when considering loan applications. This includes factors such as education and employment.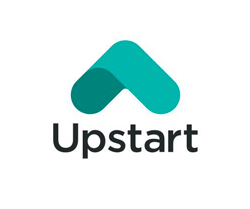 To explain, this would likely be on account of its latest collaboration with WSFS Bank (NASDAQ: WSFS). Namely, WSFS is launching a digital personal loans product. The likes of which are currently facilitated by Upstart.
Through Upstart's help, the bank can now "reach and approve more creditworthy borrowers while delivering a seamless, digital experience on its own banking website". Overall, the demand for Upstart's AI-based offerings appears to be growing now. Would this make UPST stock worth keeping an eye on for you?
[Read More] 4 Semiconductor Stocks To Watch Right Now
Palantir Inc.
Last but not least, we have Palantir Technologies. In essence, the Colorado-based company specializes in big data analytics. It accomplishes this via the integration of several cutting-edge software solutions, including AI and machine learning. For the uninitiated, Palantir's offerings are currently being employed by governments and organizations across the globe. Not to mention, the company's clients span a wide range of industries. This includes the defense and health care spaces among other enterprise applications.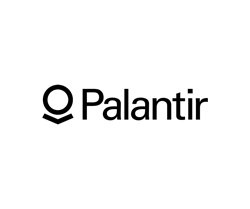 Given the scale and reach of Palantir's operations, could PLTR stock be a top AI stock to buy now? To highlight, the company's shares have enjoyed gains of over 170% since it went public almost a year ago. Despite all of this, Palantir does not appear to be slowing down anytime soon.
As of last week, the company is currently working with Wejo, a global leader in connected vehicle data solutions. Simply put, the two are working to create an "integrated data ecosystem for the automotive industry". Given all of this, will you be watching PLTR stock closely?