3 Top Consumer Tech Stocks To Watch This Week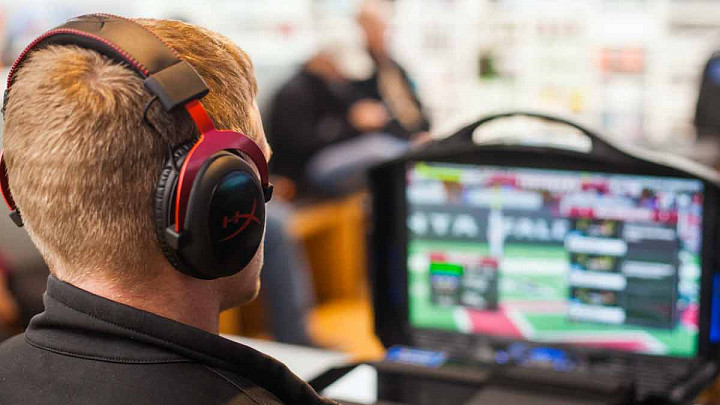 Should Investors Be Watching These Top Consumer Tech Stocks Now?

While the broader stock market reverses course from its record-setting streak, consumer tech stocks could be in an interesting position. Sure, the bear argument for the sector now would be the reduction in retail sales and consumer sentiment in July. However, the consumer tech industry stretches far and wide across markets. It is important to note that some of the companies in this sector were the top performers of 2020. As a result, I can see investors keeping a close eye on consumer tech stocks in the stock market today.
For instance, we could take a look at the likes of Dell (NYSE: DELL) and Lyft (NASDAQ: LYFT). Arguably, both of these companies operate in rather distant fields from each other. But, the one factor linking the two is their application of tech to serve consumers. On one hand, Dell would likely continue to gain as coronavirus fears continue to extend work-from-home periods. On the other hand, the likes of Lyft could see more demand for its food delivery services among others. Additionally, Lyft is also reportedly working with Ford (NYSE: F) to develop self-driving cars for contactless ride-hailing services. This would show the constant innovation that the broader tech industry is mostly known for as well.
At the same time, another consumer tech company making headlines would be Square (NYSE: SQ). The California-based fintech firm mainly provides consumers with digital payment and related financial services. Despite the company's current momentum amidst tailwinds in the digital payments industry, Square continues to press forward. Earlier this month, the company acquired Afterpay, a buy-now-pay-later (BNPL) service provider for $29 billion. Evidently, there is no shortage of excitement in the consumer tech world today. After considering all of this, could these consumer tech stocks be adding to your watchlist now?
Best Consumer Tech Stocks To Watch In August 2021
Uber Technologies Inc.
To begin with, we will be taking a look at Uber Technologies. If any company showcases the versatility of tech in the consumer space today, it would be Uber. For the most part, the California-based company is famous for its ride-sharing services. The likes of which were admittedly hit hard at the onslaught of the pandemic. Despite this setback, Uber, like many of its peers in the industry, has pivoted towards food delivery services. With improved delivery services, could UBER stock be worth buying?
Well, for one thing, Uber continues to wow investors on the financial front. In its latest quarter fiscal posted earlier this month, the company saw green across the board. Namely, Uber raked in a total revenue of $3.93 billion for the quarter. This marks an astounding 105% year-over-year increase. Additionally, the company also posted surges of 164% in net income and 156% in earnings per share over the same time. CEO Dara Khosrowshahi cited solid investments towards Uber's drivers and offerings as a key growth driver for the quarter.
Even now, Uber continues to invest in its drivers. Yesterday, the company officially announced its ongoing partnership with GetUpside, a retail tech company. Through this partnership, Uber's driver and delivery staff now have complete access to GetUpside's fuel and convenience store promotions. This mainly includes a wide array of cashback promotions from gas refills and convenience store purchases. Given the recent labor shortage, this would be a strategic play by Uber. Would all of this make UBER stock a top watch for you?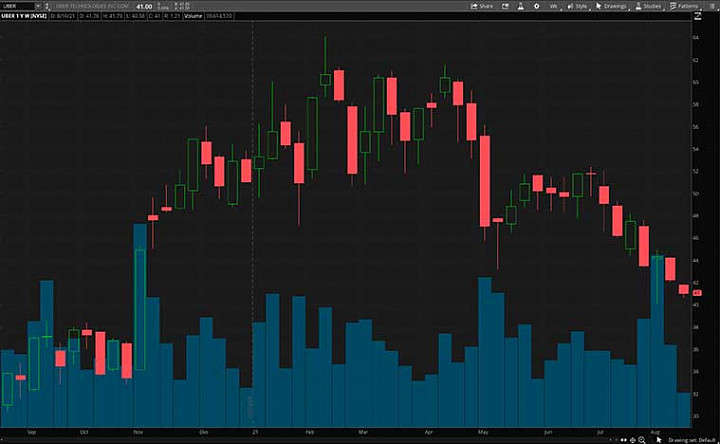 Read More
Intel Corporation
Following that, we have the Intel Corporation. Safe to say, Intel would be another top player to consider in the consumer tech industry today. This would be the case as the company's processor chips are vital components in countless laptops in use today. Not to mention, with the current resurgence in Delta variant cases globally, work-from-home trends continue to persist. As such, I could see Intel gaining momentum among consumer markets and investors now.
On top of Intel's current position in the booming semiconductor industry, the company continues pressing forward on the operational front. In its second-quarter fiscal reported last month, Intel posted a total revenue of $19.63 billion on earnings per share of $1.24, exceeding its Q2 guidance. Furthermore, the company also saw record second-quarter revenue in its PC and Mobileye divisions. CEO Pat Gelsinger said, "Our second-quarter results show that our momentum is building, our execution is improving, and customers continue to choose us for leadership products."
If that wasn't enough, Intel also revealed the name of its high-performance graphics card brand, Intel Arc, this week. According to the company, the new graphics processing units (GPUs) are set to launch in the first quarter of 2022. This would mark a significant move by Intel as it expands into the hot GPU market now. Given all of this, will you be adding INTC stock to your watchlist this week?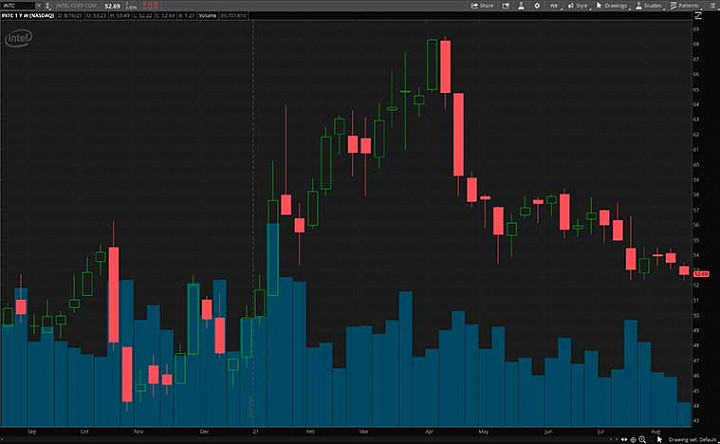 [Read More] 4 Artificial Intelligence Stocks To Watch Right Now
Microsoft Corporation
Microsoft is next up on our list of the top consumer tech stocks in focus now. Similar to our previous entry, the company has a hand in the PC and laptop consumer markets. Aside from that, Microsoft is also known for its Windows operating system to its comprehensive Microsoft Azure cloud computing arm. More importantly, MSFT stock continues to gain towards newer heights with year-to-date gains of over 34%. Even against the backdrop of yesterday's selloffs, MSFT stock remains mostly unaffected. This would go to show the strength of Microsoft's core businesses as investors continue to flock towards the company's shares.
Speaking of the company's business, Microsoft continues to bolster and expand its portfolio now. In a blog post earlier this week, the company confirmed that it has received an Authorization to Operate (ATO) from the U.S. Intelligence Community Directive. With this ATO, Microsoft's Azure Government Top Secret cloud region can be made available to its designated markets. Simply put, this part of Azure is specially designed to "house and protect top-secret data" for the U.S. intelligence community.
Meanwhile, Microsoft is also reportedly investing in software startup Rubrik Inc. According to Bloomberg, the estimated funding is in the range of about $4 billion. Now, the duo is reportedly looking to jointly develop cybersecurity products focused on helping customers fight off ransomware attacks. With the alarming rise in ransomware attacks globally this year, this move makes sense. With Microsoft kicking into high gear across the board, will you be watching MSFT stock?