Best Stocks to Buy In The Stock Market Today? 4 Communication Stocks To Watch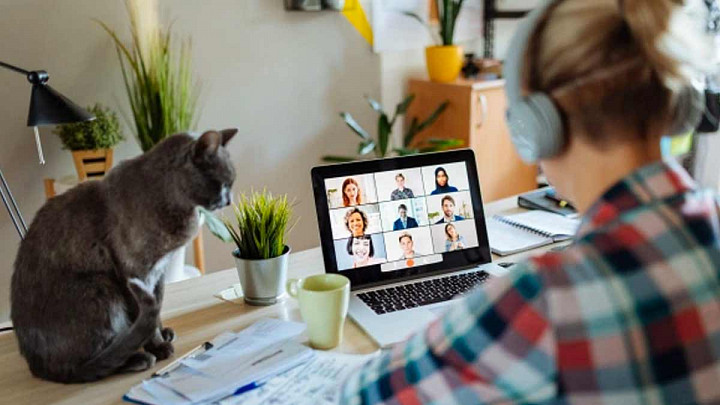 4 Top Communication Stocks To Watch Today

Communication stocks have been on the rise in the stock market since the start of the global pandemic. They are companies that focus on services such as video games, cell phone services, and internet providers. The sector also includes companies that are major creators and producers of movies and television shows. Companies like T-Mobile US Inc (NASDAQ: TMUS) and Facebook Inc (NASDAQ: FB) have been trending in line with recent technological advancements. The way we could reach a person or any information in an instance would not be possible without advancement in this industry.
The communication industry has always been pivotal in our daily lives. This is made even more apparent when we were struck by COVID-19. People were forced to work from home and this is mostly made possible due to the arrays of communication services available in this industry. Also, entertainment and streaming services were boosted significantly as there are more users. Hence, this directly affects the industry and many companies are benefiting from it. With all that in mind, are these the top communication stocks to buy right now?
Communication Stocks To Watch Right Now
Snap Inc
For starters, we will be looking at Snap Inc. Snap is well known among millennials for its popular camera app. Essentially, people are able to communicate through short videos and images via the camera application. It also provides Spectacles, an eyewear product that connects with Snapchat and captures video from a human perspective; and advertising products, including AR and Snap ads. Snap stated in March that it can generate 50% revenue growth for multiple years. The company has to be extremely confident in its company's near future to say that. The danger here is Snap could be setting itself up if it falls short of those projections. But with millions of users utilizing camera services in their social media and unless something new comes to light, this trend is likely here to stay.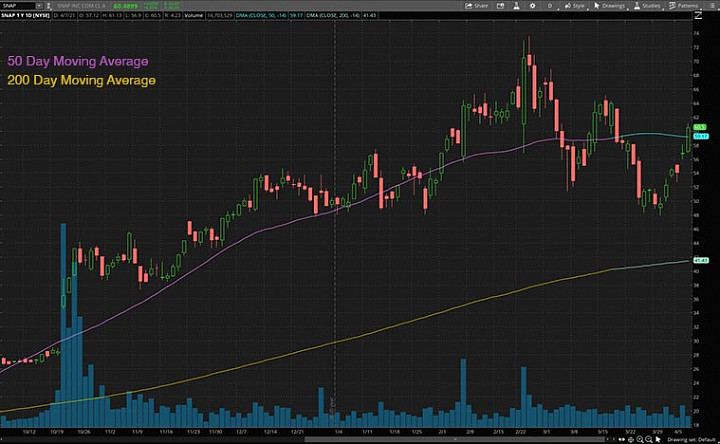 Speaking of something new, Snap itself is planning to launch an augmented reality (AR) version of its Spectacles smart glasses and a drone. The previous version requires a smartphone camera to enjoy the AR experience. The new products indicate Snap's commitment to the hardware part of the glasses. Therefore, if fully AR-enabled, this is major progress for the product.
SNAP stock has risen by over 16% in the past 3 months. Analysts are optimistic about the quarterly figures where the firm is expected to report its next earnings report on April 20. So with all these exciting prospects ahead, would you consider buying SNAP stock now?
[Read More] General Motors (GM) Vs Ford (F): Which Is A Better EV Stock To Buy?
Netflix Inc
Next, we have streaming giant Netflix Inc. The company is a provider of subscription streaming entertainment services. Netflix has paid streaming memberships in over 190 countries, It allows members to watch a variety of television series, documentaries, and feature films across a wide variety of genres and languages. Hence, someone you know likely is one of their subscribers.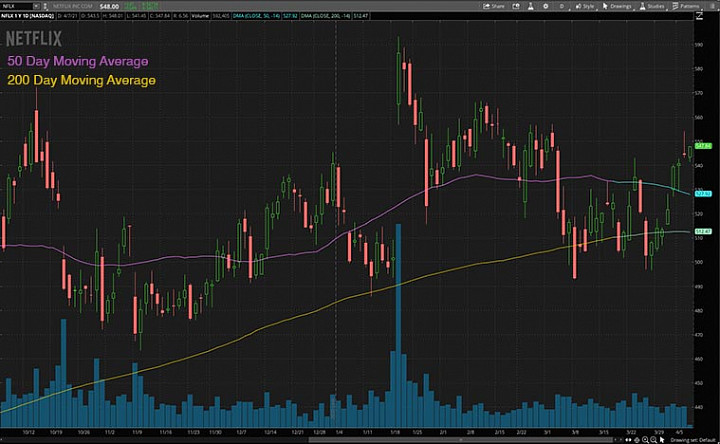 Financially, the company is as impressive as you would expect. Revenues increased by 24% to $25 billion for the fiscal year ended December 31, 2020. Also, net income before extraordinary items increased by 54% to $2.67 billion. With news of Netflix testing a crackdown on password sharing, this could encourage more users to sign up. Considering all these, would you invest in NFLX stock?
Read More
Roku Inc
Roku is a company that pioneered streaming to the TV. Today, Roku streaming devices are used by millions of consumers around the globe. In addition, Roku enables content publishers to build and monetize large audiences and provide advertisers with unique capabilities to engage consumers. The company's stock price received a boost on Tuesday's trading. This came after Evercore ISI analyst Mark Mahaney raised his guidance to "outperform'. He gave a new price target of $400, implying a 10% increase from its existing stock price of $359.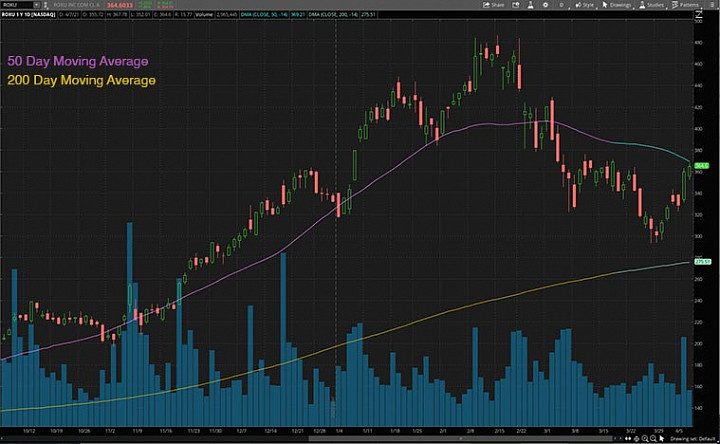 Just as recent as March this year, the company announced the launch of an advertising brand studio to produce new creative ad formats and TV programming tailored for marketers. As a result, the advertising brand studio will help marketers go beyond the traditional 30-second TV ad spot and amplify big moments in the marketing calendar.
Investors appear to be responding to the company's direction towards advertising through streaming platforms. With technology heavily influencing our daily routine, it is hard to deny online advertisement has gained significant value over the past decade. Also, streaming services are gaining popularity in comparison to the traditional cable TV packages. With the company attracting attention from users and investors alike, would you be adding ROKU stock to your watchlist?
[Read More] Top Tech Stocks To Buy This Week? 4 To Consider
Zoom Video Communications Inc
Lastly, we have stay-at-home winner Zoom Video Communications. Most people probably do not know what Zoom is before the pandemic. A year later, Zoom has gained significant attention as we adapt to the normal. Zoom is a communications technology company that provides video telephony and online chat services. It is no secret among investors that Zoom had a spectacular 2020 in the stock market. However, the company has been under pressure along with the broader market. With many of the highly valued growth stocks pulling back last month, ZM stock wasn't spared either. More specifically, many investors are concerned that their business will suffer once the COVID-19 pandemic ends.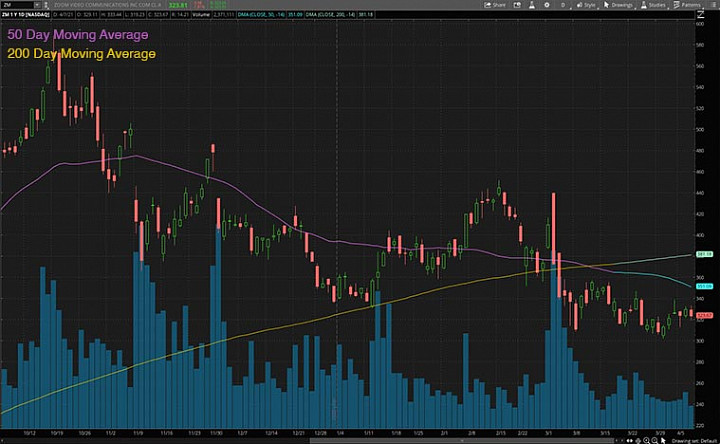 For the fiscal year ended December 31, 2020, revenues increased by 427% to $2.65 billion. Net income skyrocketed by 2920% to $672 million. Clearly, this is due to the introduction of quarantine measures adopted in response to COVID-19. However, the company also issued guidance for fiscal 2022, suggesting a significant slowdown.
Of course, this is just the management's expectations. If you believe some companies may continue to adopt some of the new norms even after we recover from the current crisis, then buying ZM stock on dips may not be too bad of an option. The stock has been trading sideways since the start of the year. However, people are quick to forget that the stock price has quadrupled since the start of 2020. If you believe Zoom is here to stay and still has much room to grow, would you be buying ZM stock?