Top Stocks To Watch This Week? 3 Fintech Stocks Making Headlines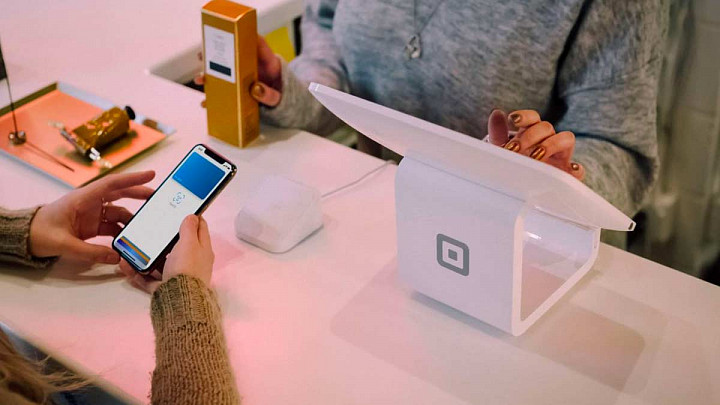 Are These Best Fintech Stocks To Buy Right Now?
Financial technology, or fintech for short, is an increasingly vital industry in the world today. By extension, this would make fintech stocks increasingly relevant in the stock market today. This would be the case as fintech companies enable contactless payments along with other financial services directly accessible from consumers' smartphones. When you couple this with the current pandemic, it is easy to understand why fintech has skyrocketed in popularity. With signs of another wave of coronavirus infections incoming, some would argue that fintech stocks could continue to thrive.
In fact, Mastercard (NYSE: MA) CFO Sachin Mehra believes that consumer reliance on fintech services could grow past pre-pandemic levels. Just last week, Mehra cited Mastercard's second-quarter earnings figures as a key indicator of this. In detail, the company saw its gross dollar volume, which reflects purchase activity, increase by 34% year-over-year. This added up to a whopping $619 billion. More importantly, it also marks a 27% increase from the same quarter in 2019. Mehra also highlighted that we "haven't even seen travel come back to the levels we used to see pre-pandemic." In theory, this would indicate that the fintech industry could potentially have more room to run moving forward.
For instance, we could look at the likes of Fiserv (NASDAQ: FISV) and Visa (NYSE: V). Both companies are notable players in the industry today. Likewise, they continue to make massive plays on the operational end, on top of the current industry tailwinds. Overall, Fiserv recently made significant expansions to its digital banking services and Visa acquired fintech software firm Currencycloud in the U.K. last month. Given all of the activity in this section of the stock market, you might be keen on top fintech stocks yourself. In that case, here are three names to know now.
Best Fintech Stocks To Watch Right Now
Square Inc.
To begin with, we will be taking a look at Square Inc. The California-based fintech company is a titan in the industry today. In short, it offers a wide variety of financial services and digital payment solutions. Through all of this, Square primarily caters to the needs of businesses of varying sizes. The likes of which rely on the company's offerings to manage their operations, access financing, and improve their market reach. On the consumer front, Square's flagship Cash App smartphone service boasts over 40 million monthly active users.
After considering all of this, many would see SQ stock as a viable play on the current fintech boom. Evidently, the company's shares are already looking at massive gains of over 540% since its pandemic-era low. Regardless, Square continues to press forward on all fronts now. Earlier today, the company released its second-quarter financial results ahead of schedule. In it, Square posted stellar figures across the board. The company saw gross payment volume (GPV) for the quarter add up to $42.8 billion, marking a significant 87% year-over-year leap. As a result, Square also reported year-over-year surges of 143% in total revenue and 94% in Cash App gross profit. All in all, user demand for Square's services seems to be holding strong.
At the same time, the company is also planning to acquire Afterpay (OTCMKTS: AFTPF), an Australian fintech firm, for $29 billion. With this move, Square would be making a significant expansion into the "Buy Now, Pay Later" (BNPL) service space. Given that Afterpay is the pioneering name in this space, this could be a win for Square. Now, with Square looking to integrate Afterpay into its Cash App, would you be buying SQ stock?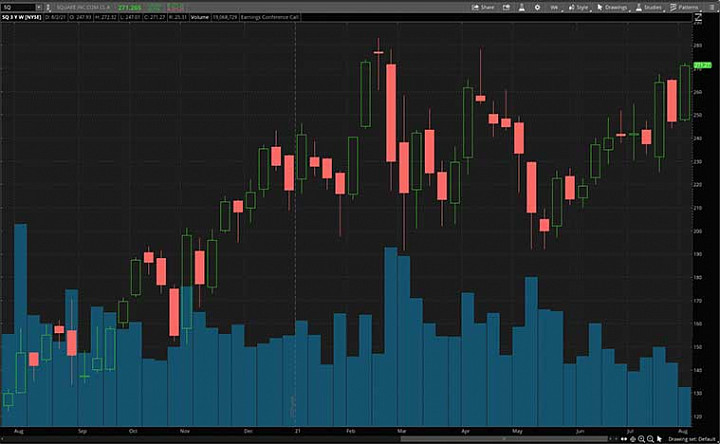 Read More
Apple Inc.
Following that, we have Apple Inc. Sure, most would not immediately think about Apple when discussing fintech. However, the consumer tech giant also has a hand in the industry now. This would be mainly through its Apple Pay division. In brief, Apple Pay is a mobile payment and digital wallet service. As you can imagine, it allows Apple users to make secure payments via its devices. Given the popularity of Apple's wares, this would provide the company with a sizable addressable market.
Now, the question for today is, would AAPL stock be a top fintech stock to consider? Well, for one thing, the company does not seem to be sitting idly by on this front. Just last month, news broke of Apple reportedly partnering up with Goldman Sachs (NYSE: GS). The duo is now working to bring the Apple Pay Later service to Apple Pay's users. As the name suggests, it is a BNPL service as well. Similar to our previous entry, Apple appears to be well aware of the shifting needs in the consumer fintech market. Through the current deal, Goldman Sachs will act as the lender for installment loans. Accordingly, Apple Pay users will be able to spread their payments across four interest-free transactions across a two-week timespan.
Arguably, this could be a smart play on Apple's end now, especially with the global chip shortage. Ideally, even if the company's hardware supplies take a hit, it can still support growth via services such as Apple Pay. With all this in mind, will you be keeping an eye on AAPL stock?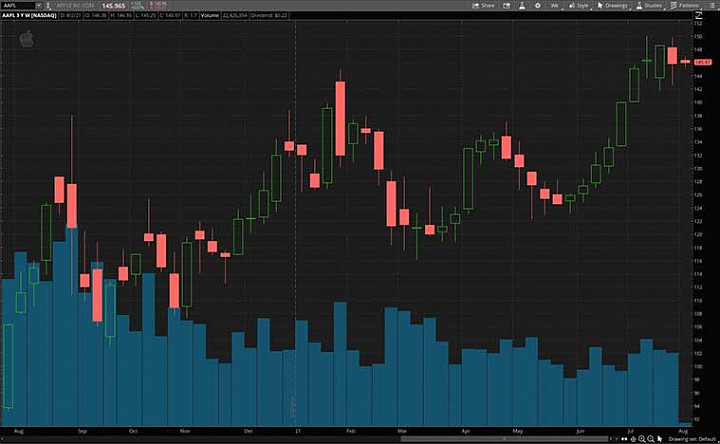 [Read More] Best Stocks To Buy Right Now? 5 Aerospace Stocks To Know
Affirm Holdings Inc.
Topping off our list today is BNPL player Affirm Holdings Inc. According to Affirm, its customers can finance purchases at the point of sale without worrying about late or hidden fees. Through its services, the company now caters to over 5.4 million consumers. With that in mind, could AFRM stock be worth buying at its current price point?
If anything, analysts appear to believe so. Just last month, both CNBC's Jim Cramer and Truist (NYSE: TFC) analyst Andrew Jeffrey had good things to say about AFRM stock. Firstly, Cramer highlighted the company in the lightning round segment of his show saying, "I am a buyer at the $56 level." Secondly, Jeffrey hit AFRM stock with a buy rating and an $82 price target. This would indicate a potential 45% upside from its current price of $56.32 as of last week's closing bell. According to the analyst, Affirm's current position in the BNPL industry is worth noting given its "superior merchant integrations and complex underwriting abilities". The likes of which supposedly differentiate it from the current competition.
Moreover, the company also recently expanded its partnership with e-commerce juggernaut Shopify (NYSE: SHOP). As of last month, Shop Pay Installments is now exclusively powered by Affirm. Because of this, all eligible Shopify merchants in the U.S. now have access to the BNPL solution. Having read all this, would you consider adding AFRM stock to your August watchlist?