Best Tech Stocks To Buy Now? 4 Names To Watch
Do You Have These Tech Stocks on Your Radar Right Now?
With the recent sell-off among top tech stocks, it is easy to forget that tech companies have been the quintessential drive of our digital world. As new technologies drive accessibility and better quality of life, tech stock garners huge interest among investors with its potential to grow. Take NVIDIA Corporation (NASDAQ: NVDA) for example. Its Graphic Processor Units (GPU) can be utilized not only for gaming but also for running complex calculations for mining cryptocurrencies as well as machine learning algorithms. As top tech stocks like NVDA stock take a breather, could it be a good time to invest in them?
Another worthy mention among tech companies is Digital Turbine Inc. (NASDAQ: APPS). While it may look like just a simple media platform operator, Digital Turbine's platform streamlines content delivery to user's devices. This increases user acquisition and engagement through its customized content which maximizes monetization. The company has been a hit among investors as APPS stock surged up by 2000% last year alone, making it one of the best tech stocks in the stock market.
Even the smallest tools that provide an immersive experience can be influential among tech companies. This is exactly what Immersion Corporation (NASDAQ: IMMR) specializes in, with its licenses in touch feedback technology. A critical feature in mobile phones and gaming peripherals, the company said that over 3 billion devices utilize Immersion's technology. All this tells us that buying companies with great businesses that have sustainable advantages in growth markets could help you score big wins in the long run. With all that in mind, let's take a look at some of the top tech stocks in the stock market today.
Best Tech Stocks To Watch Before April 2021
Oracle Corporation
First up we have Oracle Corporation, the multinational computer technology company that manages corporate technology environments. The company has a diversified vertical which includes cloud systems, databases, software platforms, and system infrastructures. Moreover, Oracle is well known for its database development and enterprise resource planning software, as well as customer relationship management (CRM) software. Recent changes in the recovering economy had allowed Oracle to make changes.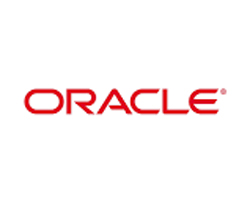 The company recently raised $15 billion dollars by picking up additional long-term debt. Proceeds of such an offering will be used to eliminate some of Oracle's higher interest debt, financing the company's policy and funding future acquisitions. In the short term, the extra cash helps in consolidating Oracle's business operations.
On a positive note, TIM Brasil, one of the largest telecommunication providers in Brazil has entered a partnership with Oracle and Microsoft. Such partnership allows TIM to move its data centers to a cloud-based solution. In doing so, TIM becomes one of the first telecom companies in that country to do so. By future-proofing the company with Oracle's solution, Oracle stands to create a big presence in digital transformation. Will investors bite upon this news and buy ORCL stock? We shall find out.
Read More
Adobe Inc.
Next up we have Adobe Inc., a premier digital media and marketing software maker. The company released its earnings statement late Tuesday. Adobe recorded a Q1 2021 revenue of $3.91 billion, representing a 26% year-over-year increase. Meanwhile, earnings per share rose 33% from a year ago to $2.61. Investors responded positively to the news, as ADBE stock saw an increase of 1.84% after Tuesday's close.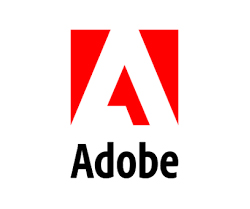 Adobe is also making waves in digital transformation with its partnership with all 50 U.S. states to modernize digital experiences. With all individual agencies across state county and city levels involved, Adobe is set to modernize its online presence through Adobe Experience Cloud. Such adoption allows agencies to adhere to more sustainable business practices and streamline administration operations across all levels.
As government agencies adopt Adobe's digital business solutions, it allows the creation of a whole new working environment. With this, agencies can deliver faster content and critical information to the public. Given that Adobe's solutions are subscription-based, this maximizes profitability through recurring charges of every account. Given such opportunities, will you add ADBE stock to your watchlist?
Microsoft Corporation
Tech giant Microsoft requires no further introduction. The company recently stirred investors' interest with its consideration to buy Discord for over $10 billion. For those unfamiliar, Discord is a voice, text, and video communication platform that is popular among the video game community for communication while gaming. Microsoft certainly can tap into the platform for classroom teaching and business meetings should the deal go through. Discord currently has a valuation estimated at $7 billion.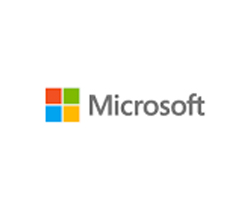 Although MSFT stock has been trading sideways in the past few months, the company is not resting on its laurels. For instance, Microsoft has been expanding its gaming arm with the acquisition of ZeniMax Media, the parent company of Bethesda Softworks and other gaming studios.
Microsoft also has its eyes set on digital transformation, with its collaboration with Total SE (NYSE: TOT) which also served to support progress toward net-zero emissions. Total highlighted that both companies have "many concrete opportunities to collaborate over a multi-year timeframe". As Microsoft plans to eliminate its dependency on diesel fuel by 2030, Total plans to assist Microsoft by securing renewable energy through power purchase agreements. As Microsoft continues to bet on future technology, will investors continue to buy MSFT stock?
Advanced Micro Devices (AMD)
The last entry on the list is Advanced Micro Devices, a semiconductor company that designs and produces microprocessors for computers and electronics. The company recently showed its latest third-generation Epyc CPU product line for High-powered computing (HPC), enterprises, and cloud computing. The new processor will push server performance to new heights. The Epyc chips perform 19% more instructions per clock than its predecessor and will compete against Intel's (NASDAQ: INTC) product lines.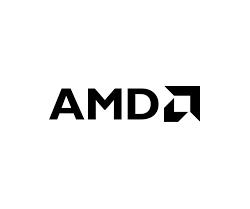 With worldwide graphics card shortage, prices are at an all-time high. AMD announced its latest Radeon 6700xt graphics card lineup earlier this month. The new entry to the 6000 graphic series will be challenging NVIDIA's 3070 card s, delivering impressive performance for 1440p gaming. So long as cryptocurrency mining is on the rise, expect AMD to reap maximum profit. After all, these GPUs are getting snagged the moment it hits retailer's shelves.
Although AMD stock has dropped by over 10% since early March, the company posted healthy financial results for Q4 2020. The company recorded a yearly revenue of $9.76 billion, a 45% increase compared to 2019 numbers. Given AMD's solid performance throughout the years, will investors keep their confidence high in AMD stock?