Top Stocks To Buy This Week? 4 Entertainment Stocks For Your Watchlist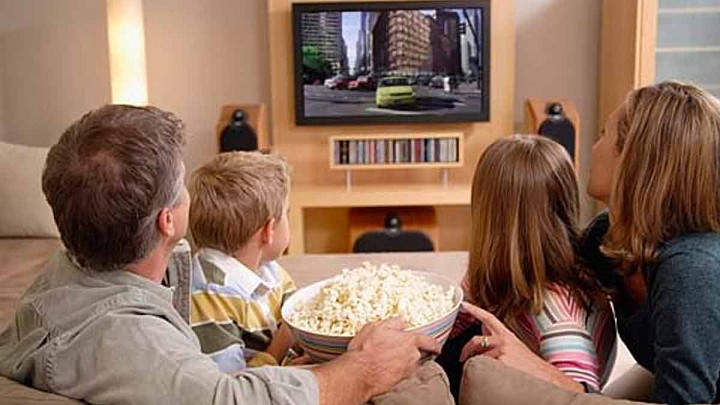 Are These The Best Entertainment Stocks To Buy Ahead Of September 2021?

Entertainment stocks could be back in focus as the Delta variant continues to cause concerns around the world. Lately, there have been some uncertainties in the sentiment of the stock market. Naturally, investors are worried about the impact of coronavirus affecting the business performance of their companies of interest. That said, certain industries such as the entertainment industry could well benefit from this. After all, more people staying indoors could lead them to continue seeking entertainment from home.
We have seen entertainment giants such as Netflix (NASDAQ: NFLX) and Roku (NASDAQ: ROKU) benefiting greatly from the lockdown restrictions. Both companies saw their streaming services in high demand and we can see this from their financial updates throughout the pandemic. Now begs the question, could the rising concern of the Delta variant bring the same level of traction to these entertainment companies again? Only time will tell. That said, it is safe to assume that it would not hurt their businesses. So, do you already have a list of some of the top entertainment stocks in the stock market today?
Top Entertainment Stocks To Buy [Or Sell] This Week
Walt Disney Co
First, we have one of the leaders in the entertainment industry, Walt Disney. Most consumers and investors around the world are likely familiar with what Disney has to offer. That said, its entertainment business has grown significantly over the past few decades. It now has four segments, Media Networks, Park Experiences and Products, Studio Entertainment, and Direct-To-Consumer (DTC). DIS stock has been up by over 30% over the past year.
Last Friday, the company announced its fiscal third-quarter earnings. Disney ended the third quarter in a strong position considering the challenges that the pandemic poses. The company's revenue increased to $17 billion, representing an increase of 45% year-over-year. Meanwhile, its diluted earnings per share from continuing operations was $0.50 compared to a loss of $2.61 in the prior year's quarter.
By and large, its impressive quarter was mostly attributed to its park experiences and products segment. Its revenue nearly quadrupled to $4.3 billion as its resorts opened back up. Furthermore, the company CEO Bob Chapek mentioned about the Disney Genie app that's meant to offer suggestions to its users about what attractions and dining options are available to improve the park experience. Overall, Disney appears to be coping well despite the effects of the global pandemic. So, would you consider adding DIS stock to your watchlist?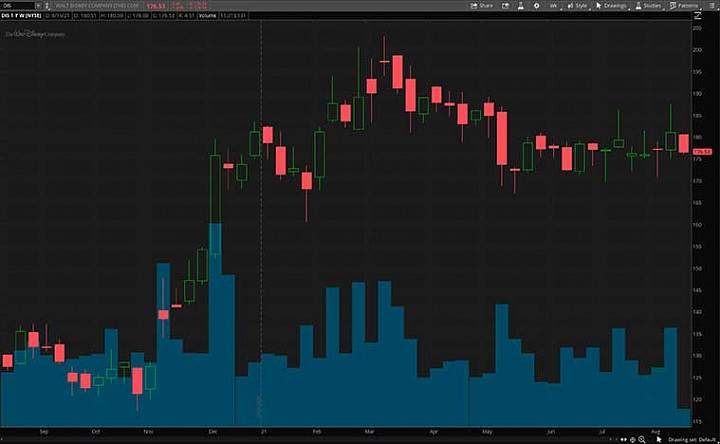 Read More
FuboTV
Following that, we have a company that most sports fans would be familiar with, FuboTV. Essentially, the company is a live television streaming platform that focuses on sports. Consumers have access to various live sporting events as well as news and entertainment content. While the company's stock may have been trading sideways for most parts of this year, it has still risen by over 150% over the past year.
Well, the streaming industry may be trending right now, but it is also extremely competitive. So, what sets FuboTV apart from its peers would be the element of interactivity it plans to offer. As some of you may be aware, the company is looking to launch its Fubo Sportsbook service later this year. According to Fubo, it will act as a comprehensive sports entertainment experience through online sports betting. With the rise in popularity of online betting throughout the pandemic, Fubo would be strategically expanding its streams of revenue.
On top of that, FuboTV also announced a strong financial quarter last week. For its second quarter, the company reported revenue of $130.9 million, up 196% compared to the prior year's quarter. Meanwhile, its total paid subscribers grew to 681,721 for the quarter, representing an increase of 138% year-over-year. Given its impressive performance so far this year, the company will be well-positioned to continue to execute its long-term goals. With that in mind, would you consider keeping FUBO stock on watch this week?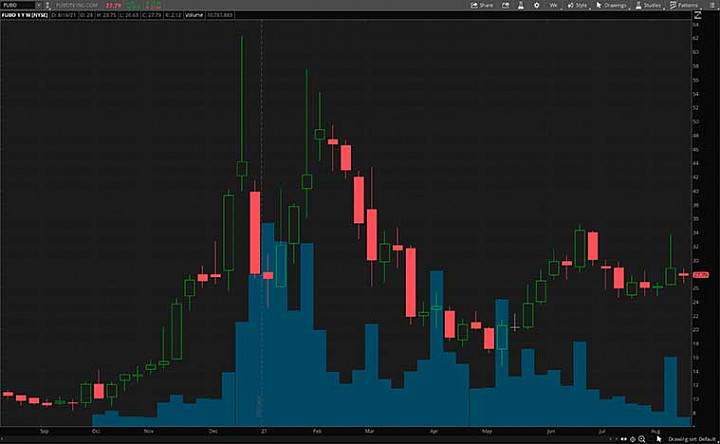 [Read More] What Are The Best Stocks To Invest In? 5 EV Stocks To Watch Now
Caesars Entertainment
Caesars Entertainment is a gaming and hospitality company that owns and operates gaming facilities. It joins two successful gaming leaders, Caesars Entertainment and Eldorado Resorts, who have come together to create the largest and most diversified collection of destinations across the U.S. Each of its world-class resorts offers its own unique amenities but all share a common goal of providing unparalleled service and exhilarating experiences.
Earlier this month, Caesars announced its second-quarter earnings. Its revenue came in at $2.5 billion compared to a mere $127 million for the prior year's quarter. Also, it had a net income of $71 million, up from a net loss of $100 million. These are mostly due to its continued strength in its regional markets and a drastic improvement in its Las Vegas segment.
Despite its impressive second quarter, the company is not resting on its laurels just yet. Last week, Caesars announced an agreement with the Houston Texans to become the official casino partner of the team. As part of the partnership, Caesars Rewards will be integrated into the team's promotional channels, including in-stadium signage and digital and traditional media assets. All in all, it would boost the company's exposure to more people worldwide. Now, would you consider CZR stock as a top entertainment stock to buy?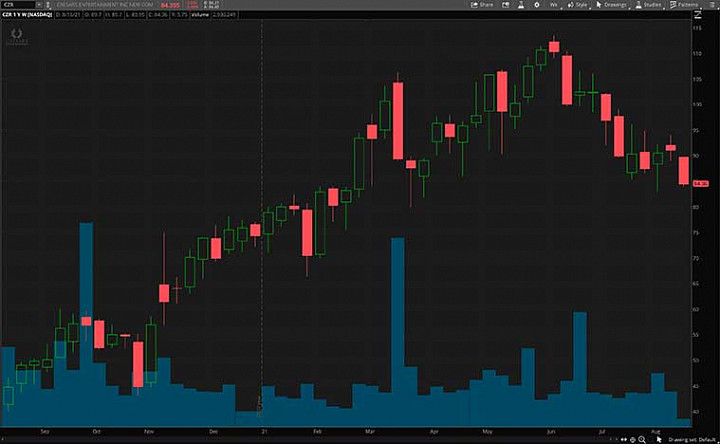 [Read More] 4 Artificial Intelligence Stocks To Watch Right Now
Sony Group
To top it off, we have Sony. In essence, the company engages in the development, manufacture, and sale of various electronic products for consumer, professional and industrial markets. Also, Sony engages in the development and distribution of recorded music and animation titles. Safe to say, most people would be familiar with what Sony has to offer.
The company had a fantastic first quarter that was driven by the pandemic stay-at-home demand for PlayStation 5 consoles, TVs, music, and movies. Its first-quarter operating profit was $2.57 billion, exceeding expectations of 10 analysts, according to Refinitiv Eikon data. In fact, most investors expected a decline in demand for its products and services as the pandemic situation improves.
Not to mention, Sony has also announced that it has acquired AT&T Inc's (NYSE: T) Crunchyroll anime business. This would augment its anime business and enrich its fan-centric offerings. This buyout will allow Sony to expand its content library by including Japanese anime movies and shows. Overall, this puts Sony in a dominant position in the animation streaming industry. Given these exciting developments, would SONY stock be a top buy right now?